BUILT TO KEEP YOU DRY ALL
DAY, EVERY DAY.
Storm Defender® waterproof, breathable technology is engineered for dependable durability and stopping water from getting inside your gear but still letting sweat get out.
Waterproof/Breathable
Designed to keep rain and water from getting in, but lets sweat out.
THIS IS HOW IT WORKS
For more than a century of rainy seasons, we've been working hard at keeping you warm, dry, and protected. That's why we've engineered our waterproof and breathable Storm Defender® technology to be moisture-wicking inside and out. Built with a rain-resistant exterior and a breathable, sweat-releasing inner membrane that work together to keep you comfortable and dry.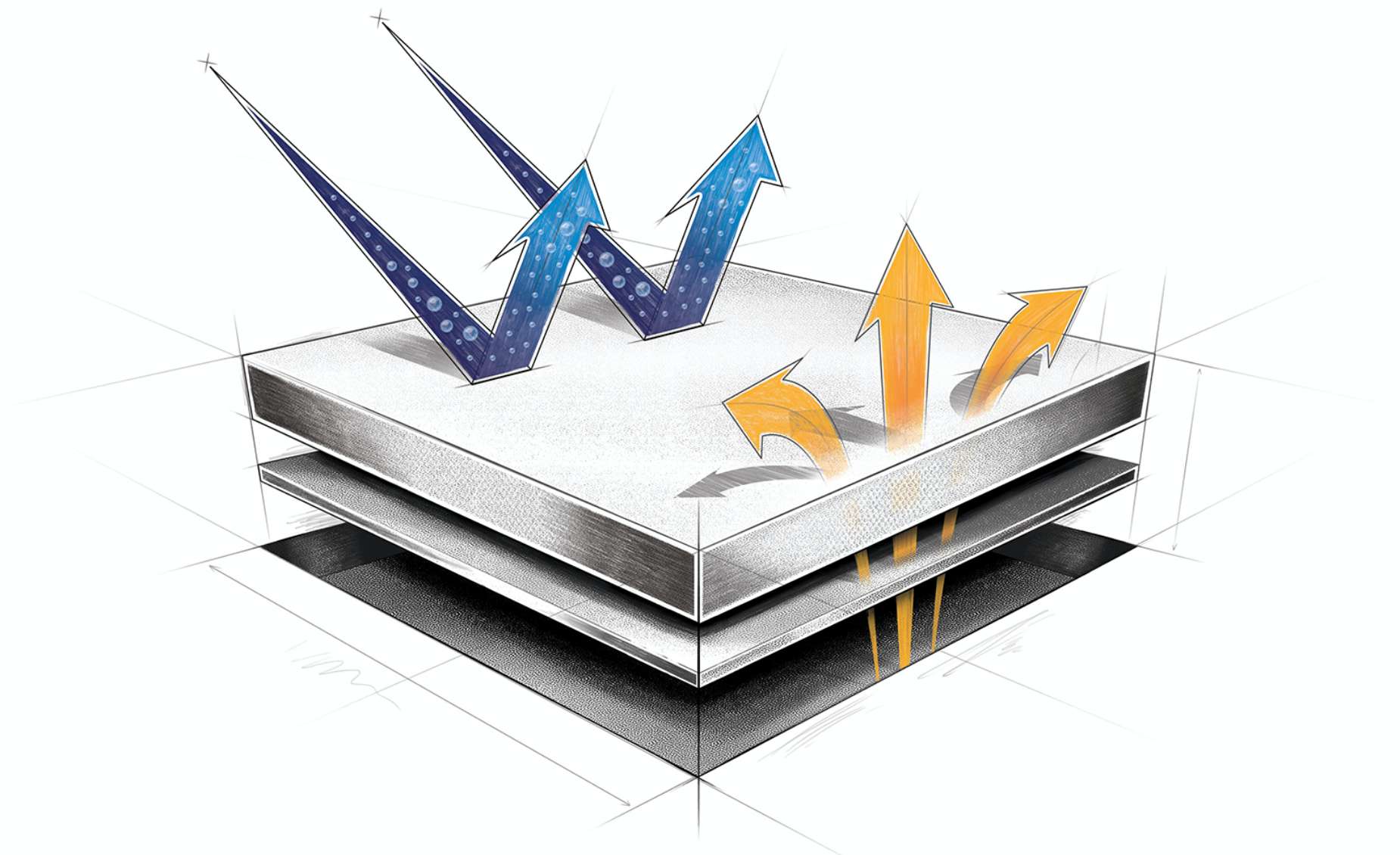 ENGINEERED TO OUTWORK LIGHT RAIN
From a drizzle to a downpour, Carhartt makes the rainwear you need for going up against every kind of precipitation out there. Backed with everything we know to stop rainy weather from washing out the workday.
LIGHT RAIN
STEADY RAIN
DOWNPOUR
Durable water repellent (DWR) gear keeps you dry in light rain
MAKES RAIN BEAD UP AND
ROLL OFF
SHOP LIGHT RAIN GEAR
Waterproof, breathable gear keeps you dry in heavy rain
STOPS WATER FROM GETTING
IN AND LETS SWEAT GET OUT
SHOP STEADY RAIN GEAR
Waterproof gear built to handle the heaviest downpours
100% WATERPROOF FOR
UNMATCHED WET-WEATHER
PROTECTION
SHOP DOWNPOUR gear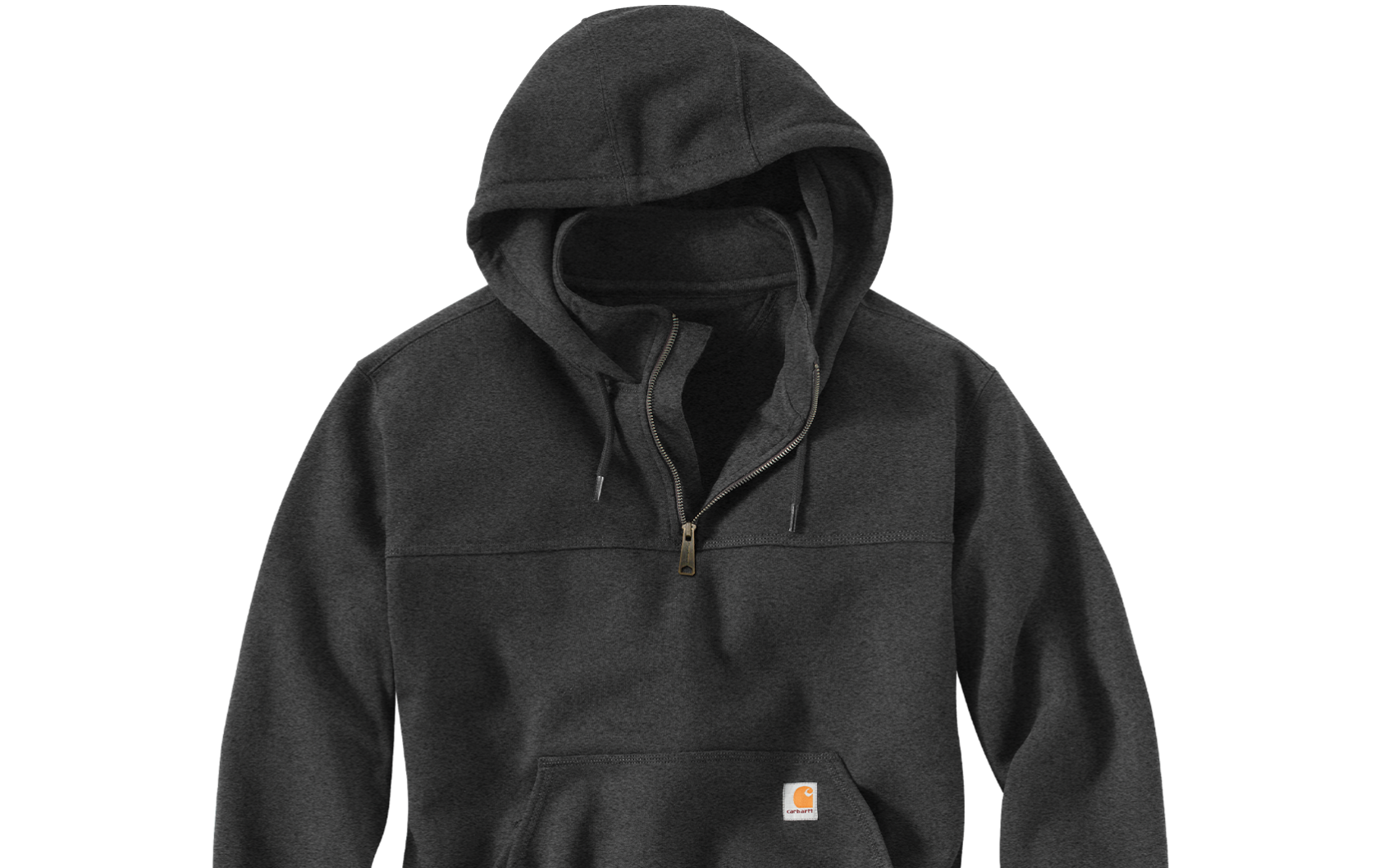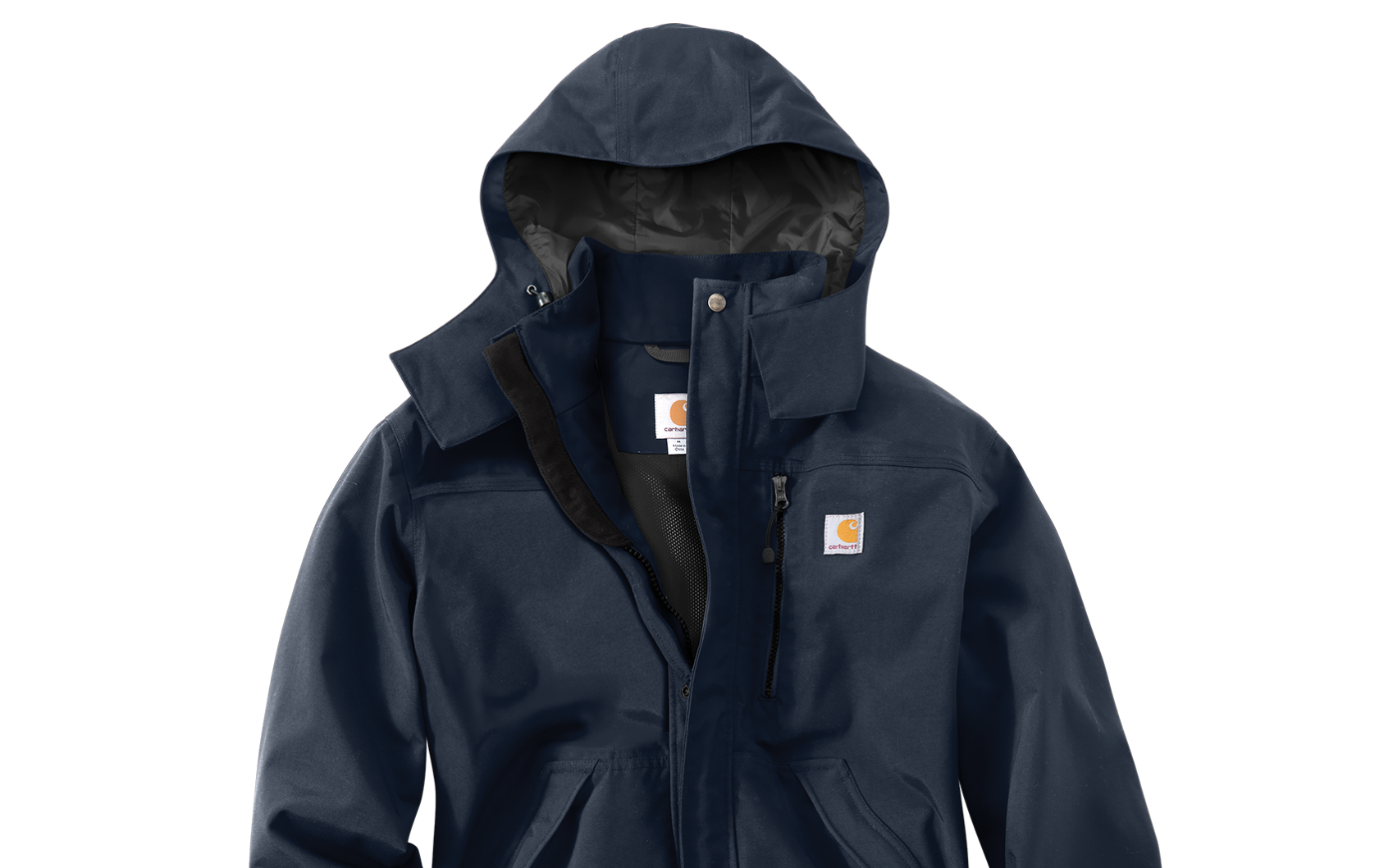 Rain gear fit for any activity.
Whatever activity fuels your passion, or job that drives your dedication, Storm Defender® rain gear always proves to come in handy in more ways than one.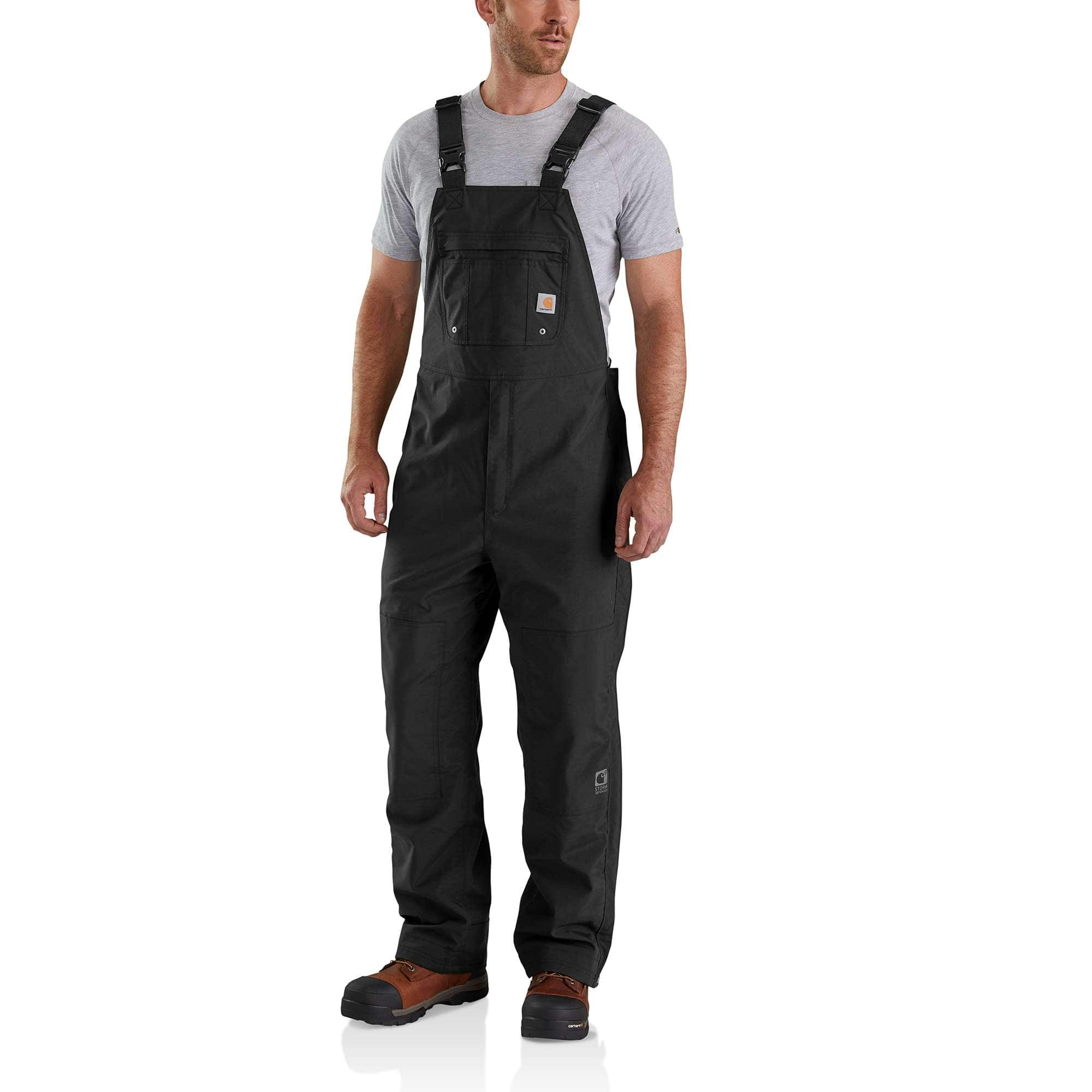 1 Color
Shoreline Bib Overall
$139.99 - $154.99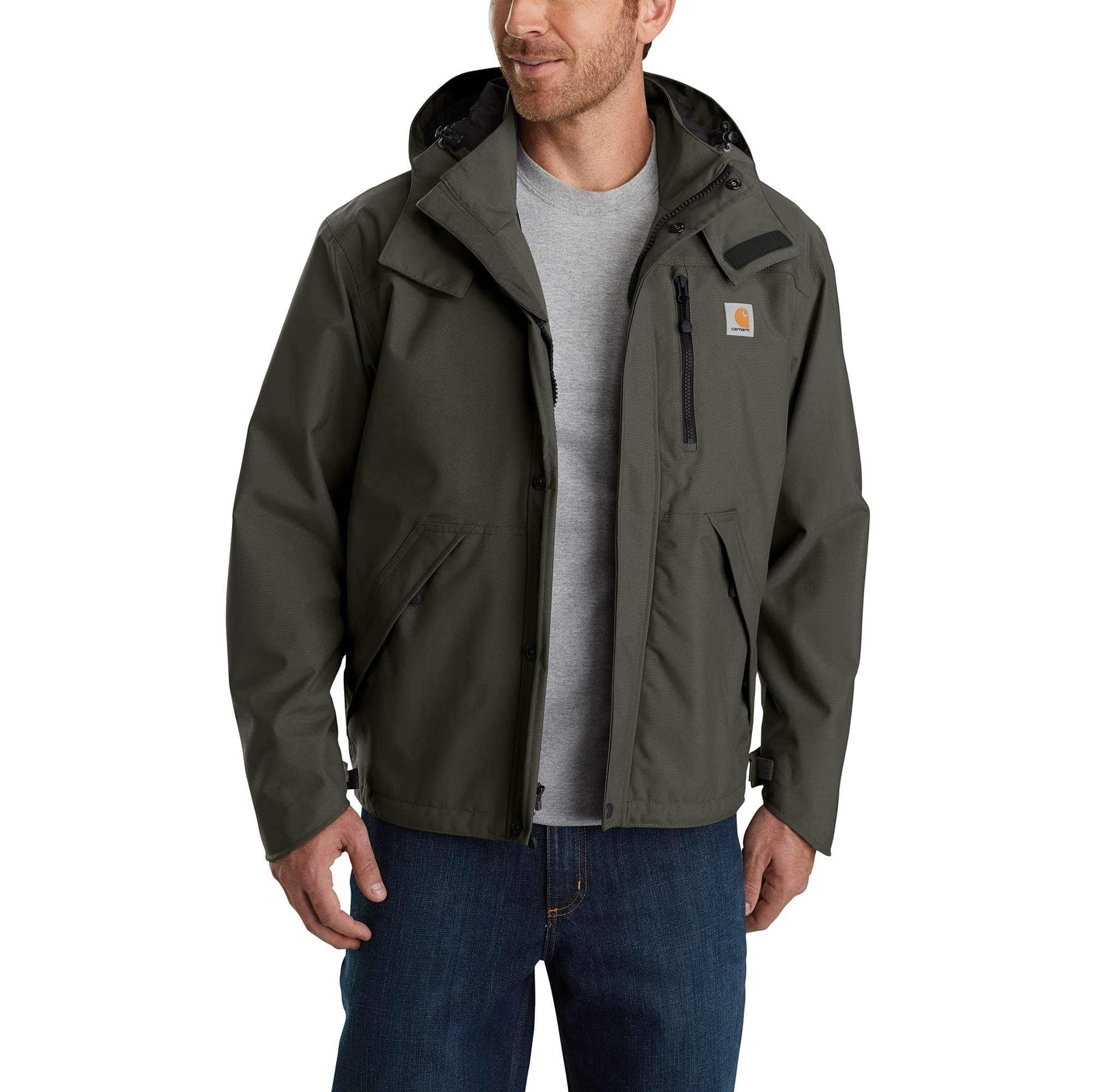 1 Color
Insulated Shoreline Jacket
$149.99 - $164.99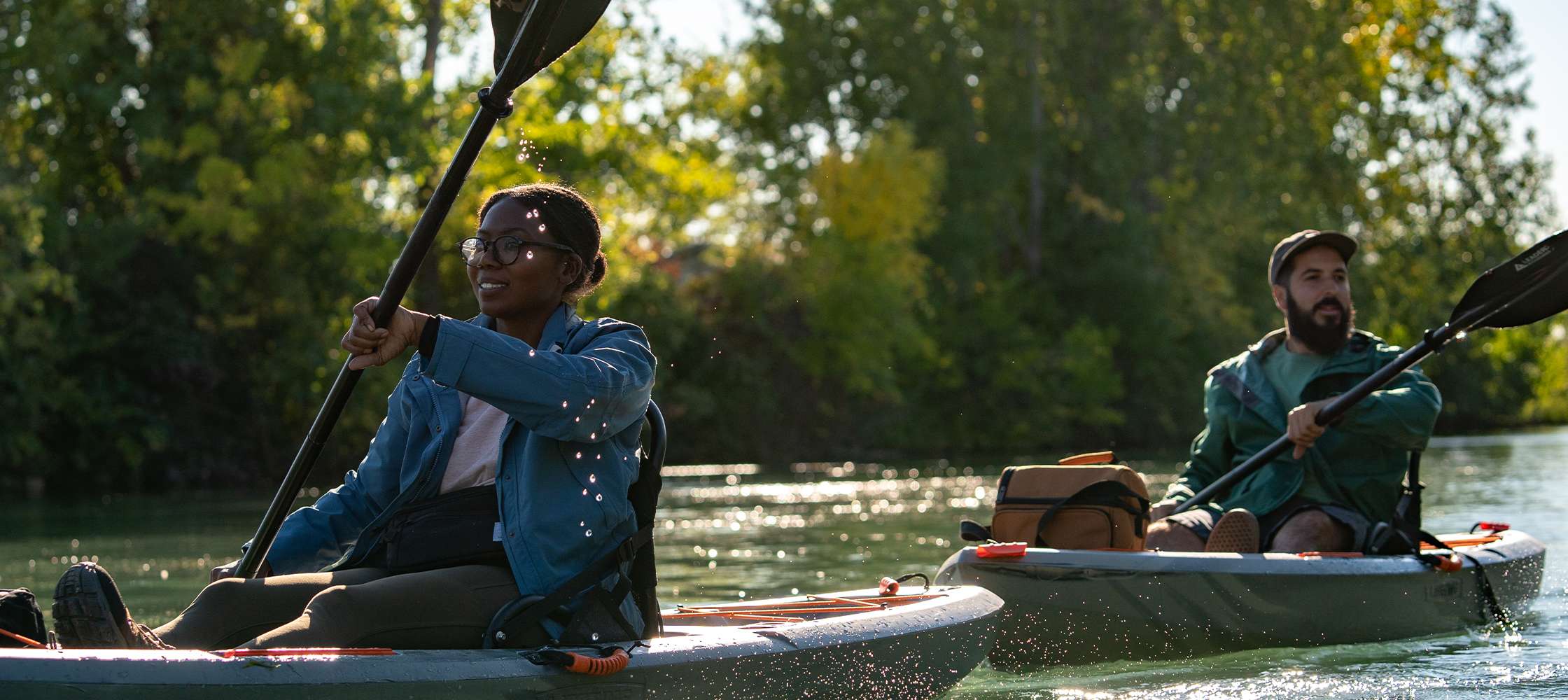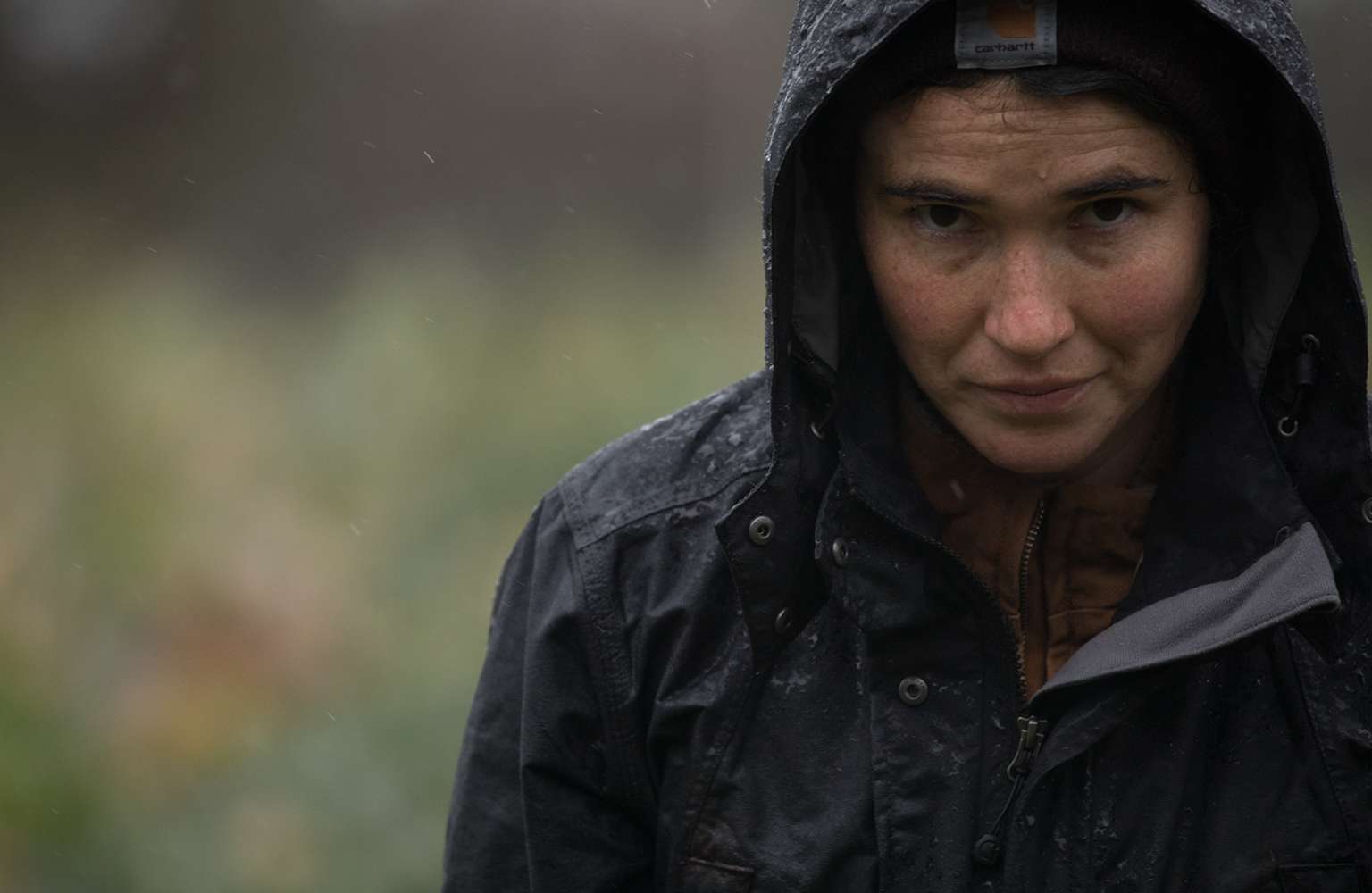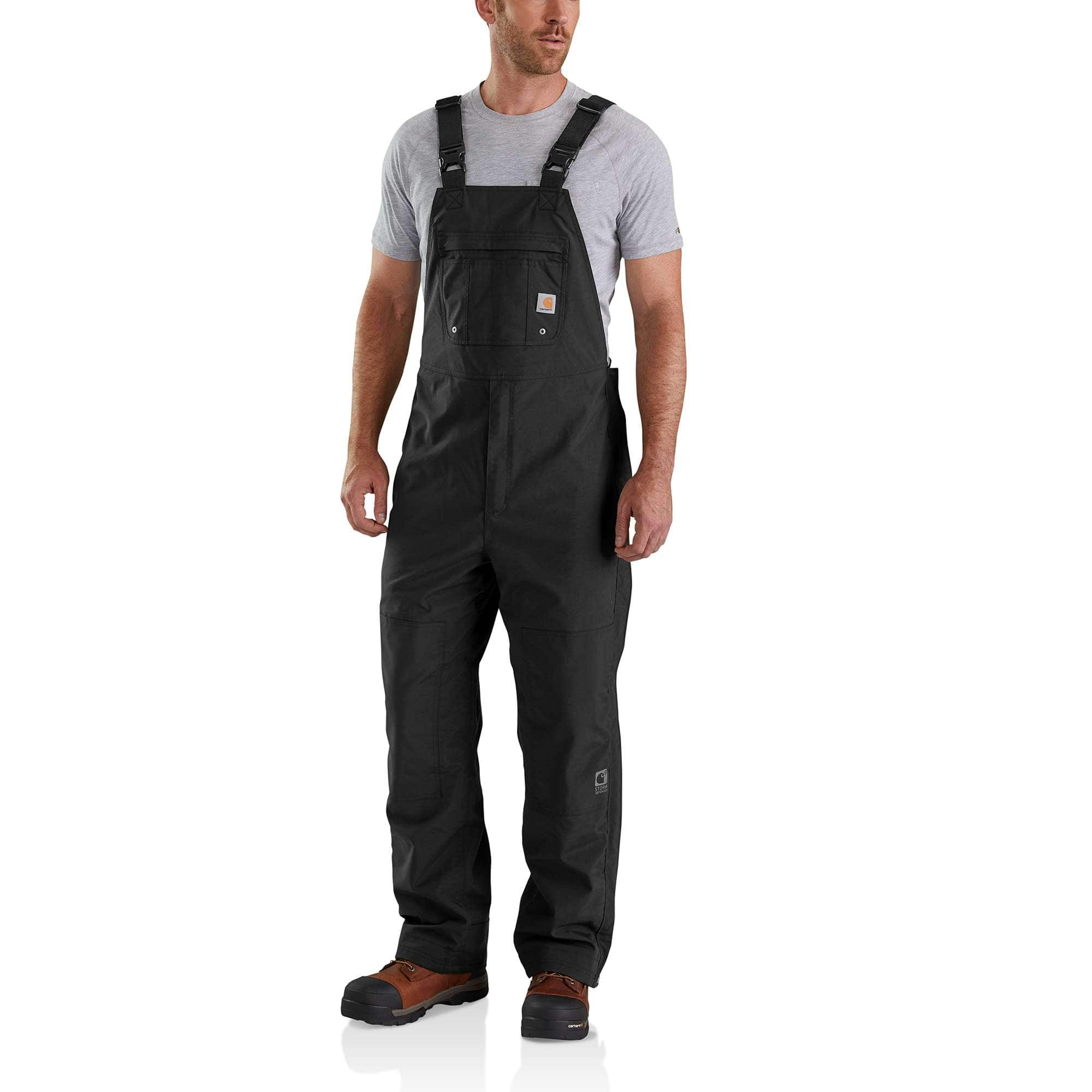 1 Colors
Shoreline Bib Overall
$139.99 - $154.99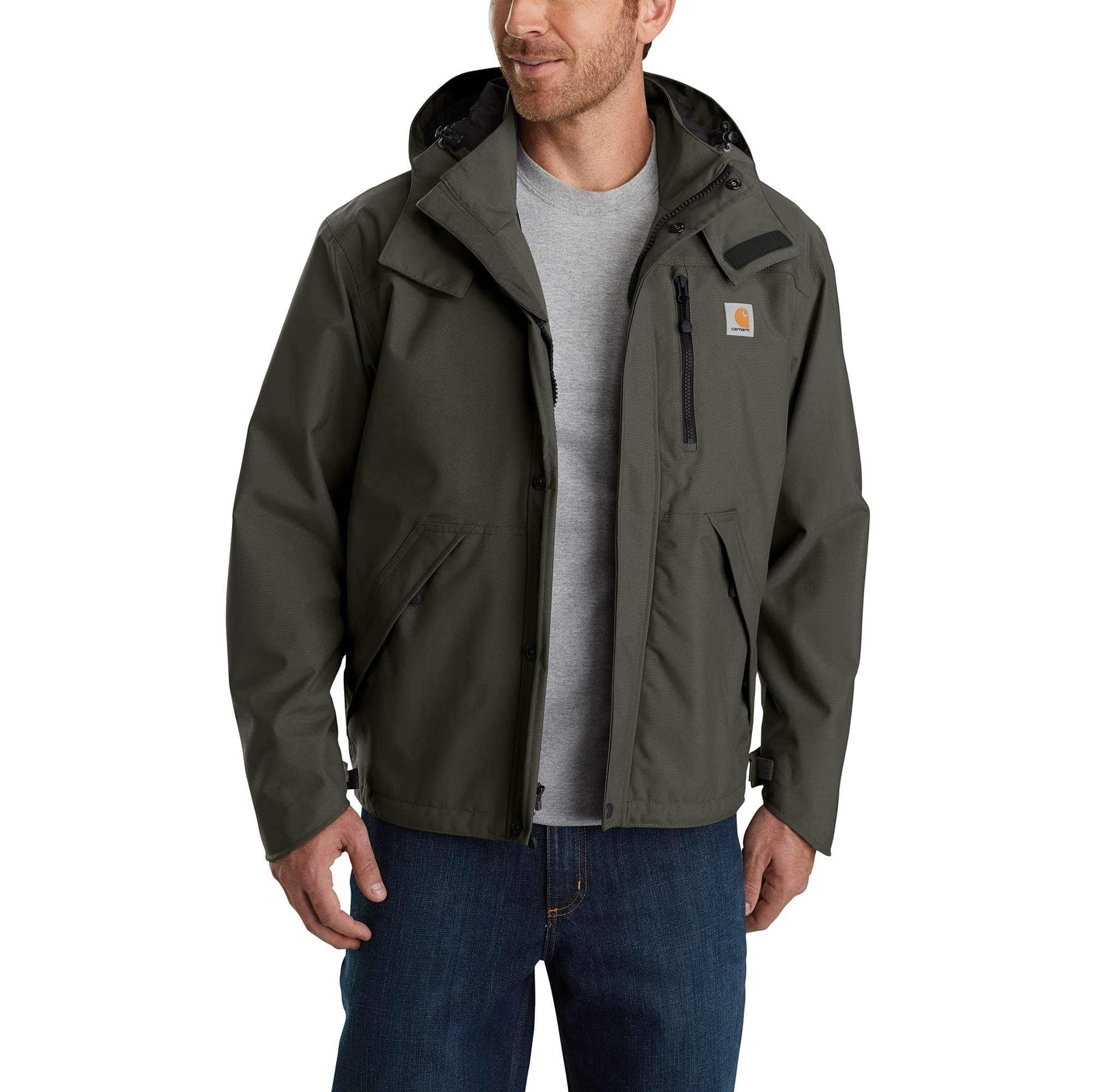 1 Colors
Insulated Shoreline Jacket
$149.99 - $164.99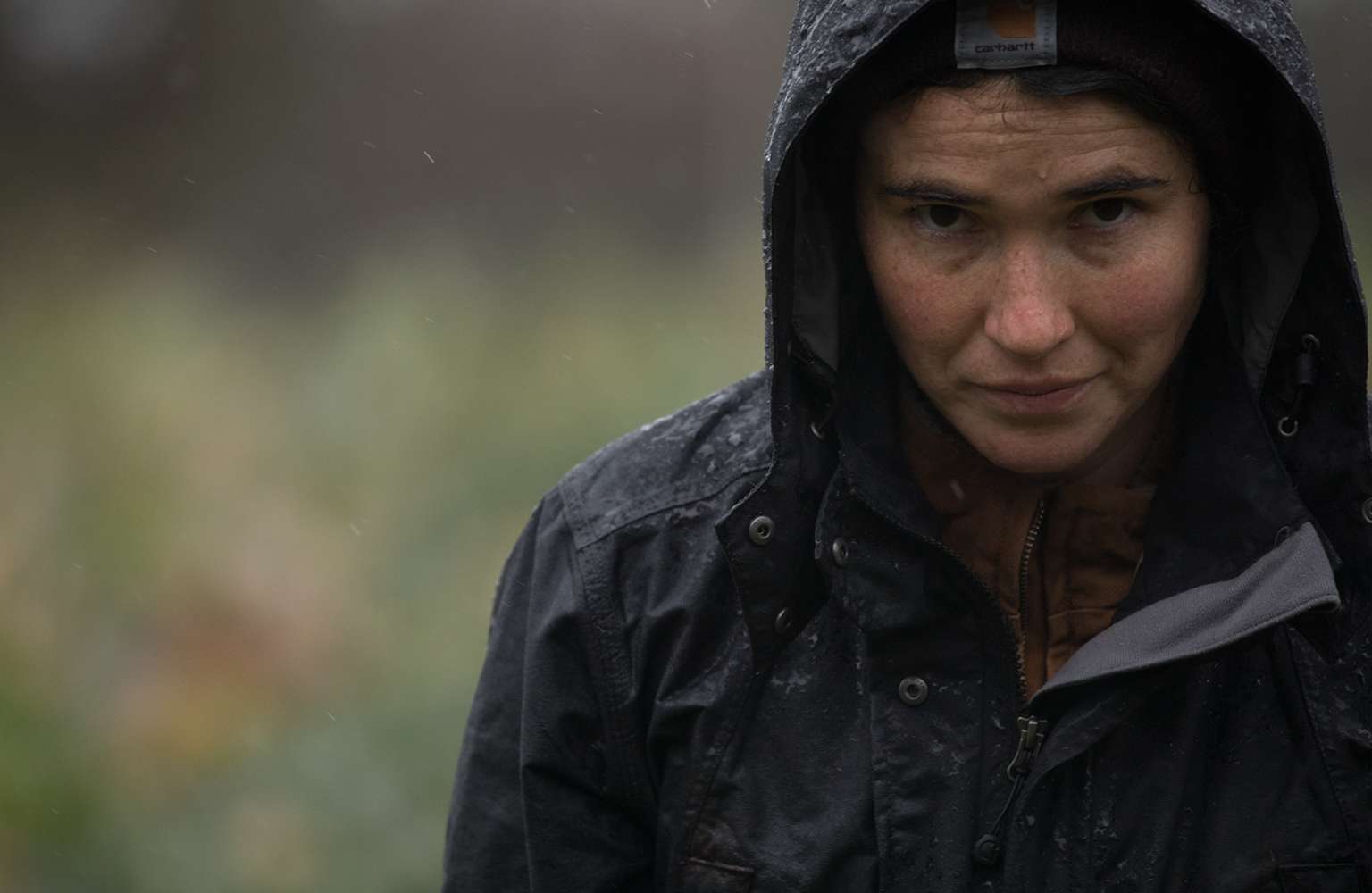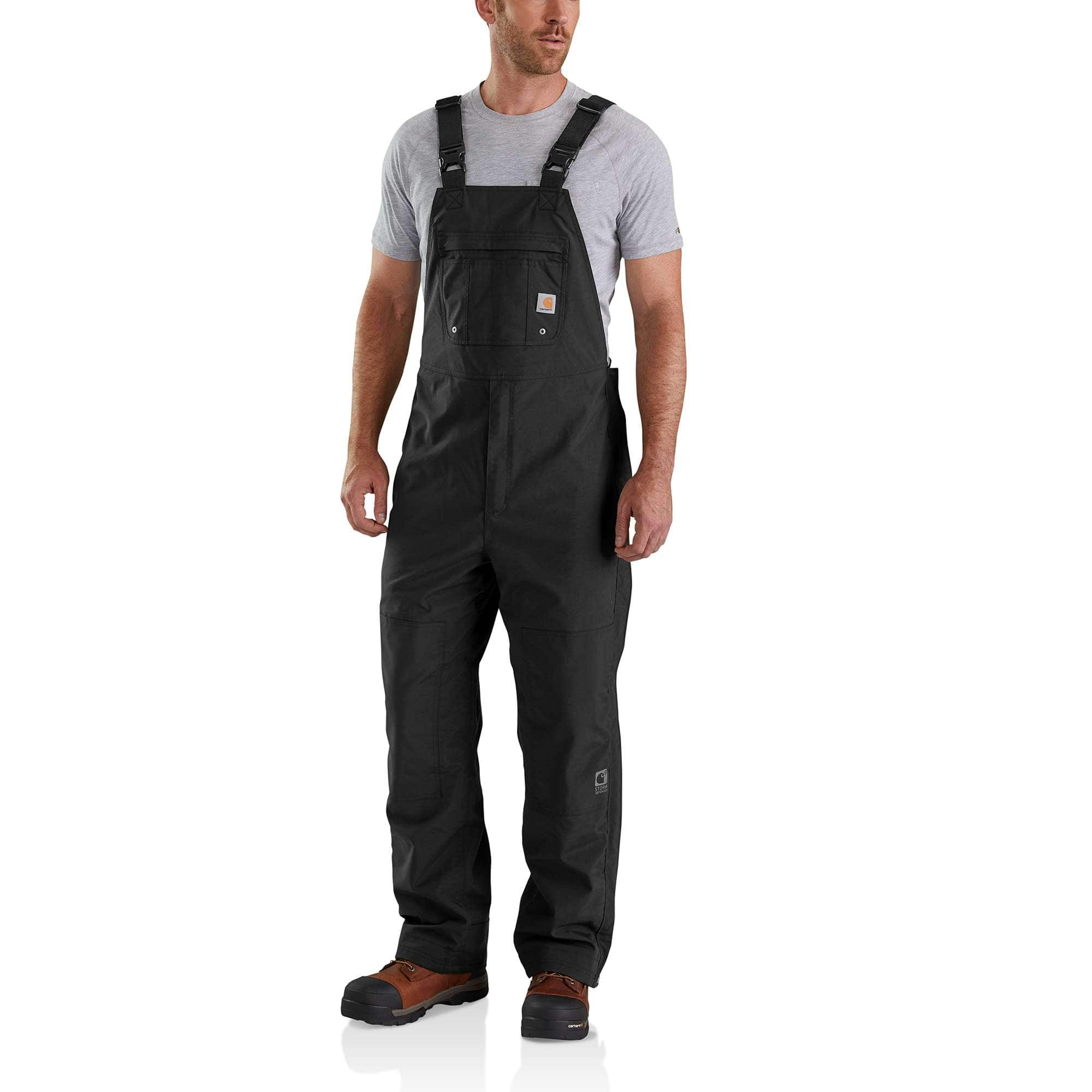 1 Colors
Shoreline Bib Overall
$139.99 - $154.99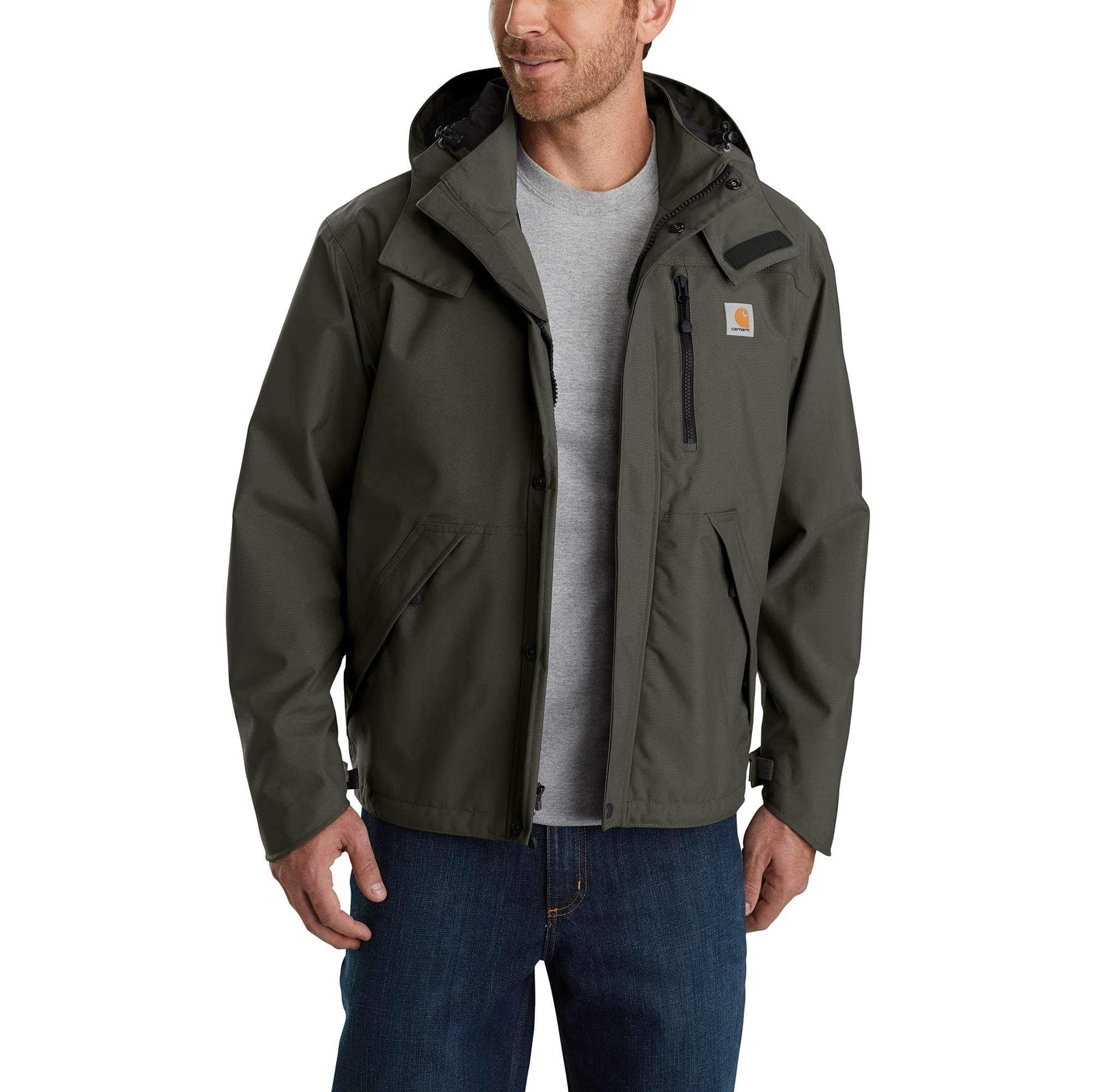 1 Colors
Insulated Shoreline Jacket
$149.99 - $164.99
The best times to fish. Tips from Bassmaster, Jordan Lee.
There's nothing like a day of fishing to help you wind down from a hard week. Because we know how hard you work and how much your time is worth, we want to share some wisdom about the best times to fish.
In summer, the best times of day to fish are early morning and late evening. In the spring and fall, it's best to go out around dusk. If you're near the beach, check the tidal schedule and go out when the tides are changing. Fish move in greater numbers during tidal shifts. Be wary of cold fronts and heavy rain, since these can limit your chances of making a catch. Always check the weather report before the trip. If you're looking for giant flathead catfish, you might not find them in the same place and at the same time as largemouth bass. It helps to know what fish you're after so you can get specific about your rigs, baits, and lures, as well as fishing locations and times.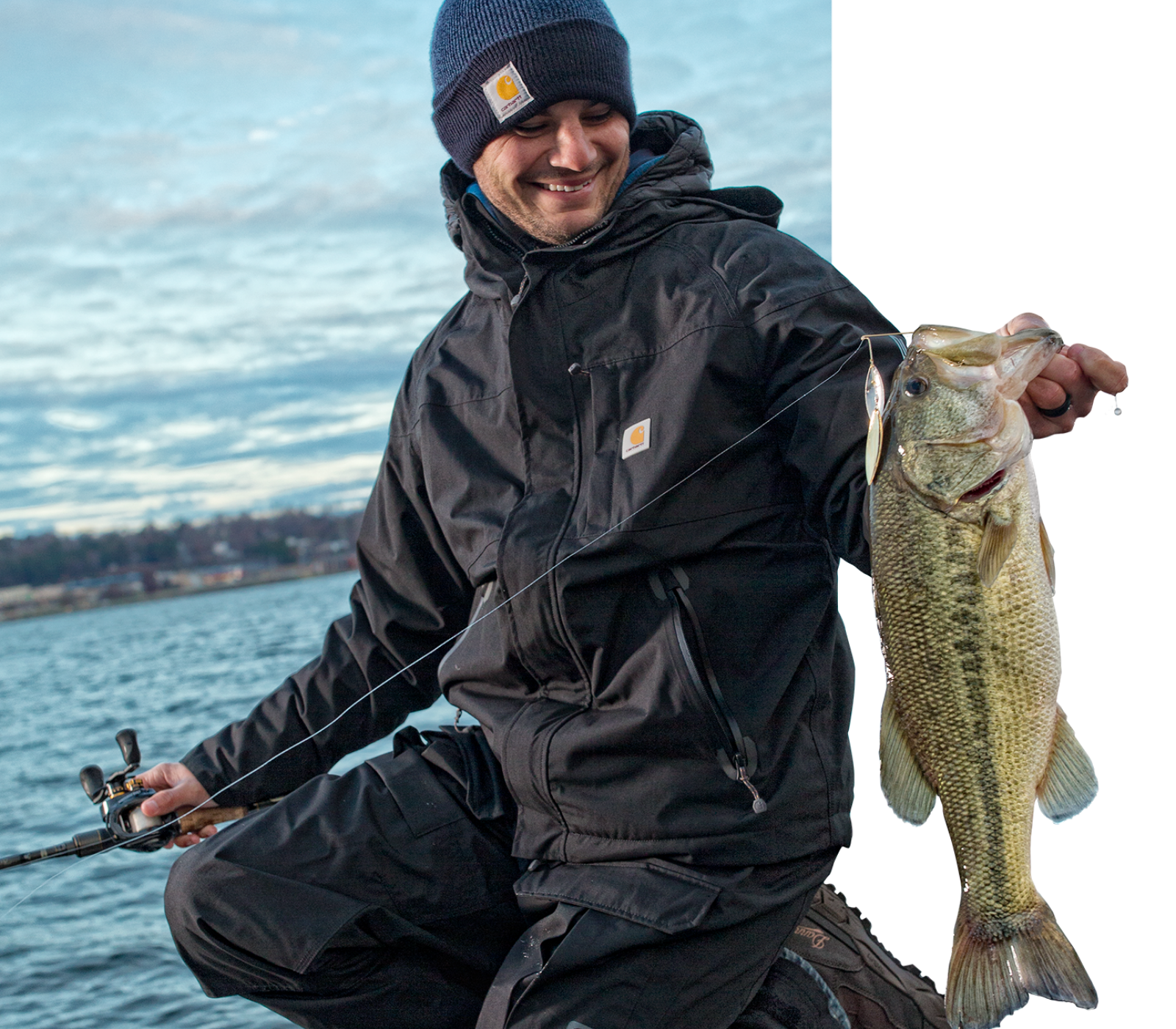 We live in our Carhartt Storm Defender® raingear even on days when it's not raining, because it's comfortable and blocks the cool wind.
Jordan Lee
2017 & 2018 Bassmaster Classic Champion
Don't just ride out the storm, out-work it.
Aside from having you go outside and test the gear for yourself, this 30 second video below is the next best way we can quickly sum up how Storm Defender® works.
SEE STORM
DEFENDER® IN
ACTION
SEE STORM
DEFENDER® IN
ACTION